Earthquake Vulnerability Tour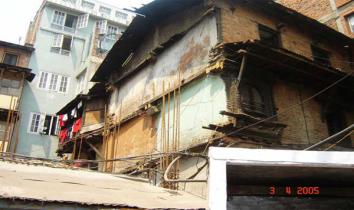 Vulnerability Tour is one of the several efforts of NSET towards enhancing level of awareness and also for educating people on the need of investing in earthquake vulnerability reduction initiatives in Nepal. It is a guided tour in a defined route or a defined location to observe different vulnerability factors. The Earthquake Vulnerability Tour is an innovative awareness tool initiated by NSET. The tour aims to point out how vulnerable the city's buildings and critical facilities such as the schools and the fire stations are to earthquakes. This tour will help to know the ground reality of our cities which may help different stakeholders to work together to reduce the level of earthquake risk in Kathmandu Valley. The tour is conducted with an objective to convince common people to the policy/decision makers and the international community on urgency of urban earthquake vulnerability reduction initiatives and to help develop perception of existing seismic vulnerability of building structures, life line structures and their combination.

The participants of the tour are encouraged to take part in the discussion on existing vulnerabilities along the route and their potential remedies. A range of hazards, primary as well as secondary is considered and discussed for the locality. Likewise, all the phases of disaster, from the onset of the event to the problems of rescue and response, rehabilitation, reconstruction and the necessity of introducing mitigation in the reconstruction, are talked about during the tour at appropriate moments. The discussion is mostly informal. The tour in fact allows and encourages the participant to identify the vulnerabilities in a neighbourhood, to assess the extent of the problem, and to explore possible measures that needs to be promoted and implemented.

The tour has thus turned out to be an effective disaster risk communication tool. It provides the sentimental environment of probable earthquake scenario, which in turn drew more and more buy-in from all sectors in the success of the program. Further the Tour Guidebook was also developed. NSET has organized various such tours for the national and international participants. The entire exercise appeared to make very intense impact on the participants. But still there is a need to develop Volunteers who can develop such tours in their respective communities. Further there should be more informal discussion to get more success and the participants should be encouraged to identify the vulnerabilities in their neighbourhood.
Gallery