Developing A Strategy for Improving the Seismic Safety of Schools in Nepal
Supporting Agency:
The World Bank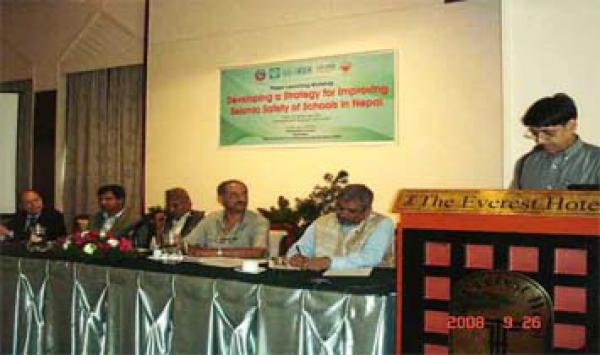 Location within Country:Nawalparasi and Lamgunj districts of Nepal
Project Period:August 2008 – June 2010

The Program:
NSET signed agreement with the World Bank for the implementation of "Developing a Strategy for Improving Seismic Safety of Schools in Nepal". The overall objective of this project is to develop a strategic framework for improving the seismic safety of schools in Nepal and for related public awareness raising and capacity building. The program will be implemented jointly with the Department of Education, Ministry of Education; Government of Nepal. Two Districts, Lamjung and Nawalparasi have been selected for the implementation of pilot projects. The project components are; preparing draft National Strategy on School Safety; preparation of draft curriculum for school education; retrofitting of six school buildings; and training to local mason, teachers, students and community of the selected two districts. The project duration is from August 2008 to July 2010.


Gallery