School Earthquake Preparedness Program in Jhapa, Rautahat and Kathmandu Valley
Supporting Agency:
LWF-DIPECHO-CPDRR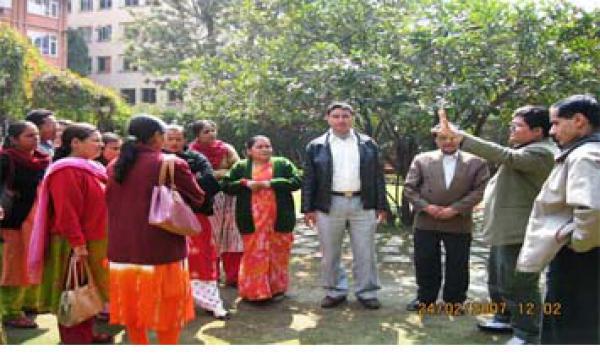 Location within Country: Kathmandu Valley, Bhadrapur Muncipality, Gaur Municipality
Project Period: November 2006 - February 2007

The Program
NSET in association with Lutheran World Federation (LWF), Nepal under the LWF-DIPECHO-CPDRR component, implemented the School Earthquake Preparedness Program in Jhapa and Rautahat Districts and in Kathmandu Valley. Keeping in view of current need of earthquake preparedness at schools, this project concentrated on its five major objectives ; notably a) publication of School Teachers' Training Manual for earthquake preparedness, b) awareness raising and capacity building of school teachers on earthquake risk and earthquake preparedness, c) develop trained school teachers for conducting training programs on earthquake preparedness through Training of Trainers (TOT) programs, d) assist school teachers to prepare and implement earthquake preparedness plan for their schools and e) awareness raising of common people through programs conducted by the trained school teachers and students.

A total of 143 teachers have been trained under different training programs conducted in Bhadrapur Municipality of Jhapa, Gaur Municiplity of Rautahat and Kathmandu Valley.
Gallery