Feature Highlights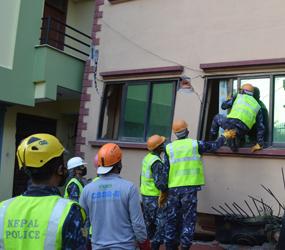 NSET's Collapsed Structure Search and Rescue trained professionals has been supporting the Nepal Police, Armed Police Force and Nepal Army SAR team in conducting the search and rescue operations in different parts of the valley since day one of the April 25, 2015, Gorkha Earthquake. Further to that NSET also mobilized its trained volunteers on Community Search and Rescue (CSAR) for assisting the SAR team.
NSET Statement on Gorkha Earthquake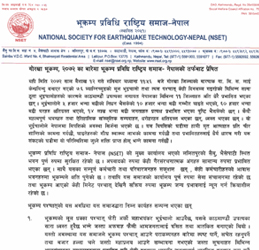 Click to view
» Call for trained volunteers
» Call for Action! If Not Now When!!